During the past few years, people have been facing a variety of adverse challenges in their individual lives. Collectively, those individual challenges have impacted communities as a whole. Communities experience adverse situations together. However, connectedness can be lost when bombarded with various disasters and tragedies. Having strong and equitable structures in place to create systems where community resilience can prosper is important for the well-being of everyone in the community! Without strong connections, people may not feel comfortable asking for help and could turn to unhealthy coping mechanisms such as substance use.
EXAMPLE OF COMMUNITY RESILIENCE
CHALLENGE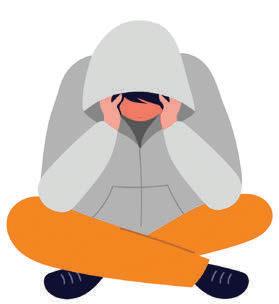 Lockdown and quarantine due to the Covid-19 pandemic prevented youth from attending school in person. This not only impacted their academics, but also disrupted normal routines and socialization.
↓
ADVERSE RESULT
Youth were feeling isolated and disconnected from communities. The 2021 Maine Integrated Youth Health Survey revealed some disturbing data related to youth behavioral health.
↓
SOLUTION
Strengthen community resilience. This summer, WPFP will host a 6-week youth-led project focusing on community resilience and creating bridges for community connectedness. Youth will use creative and artistic skills to build connectedness in their communities.
A COMMUNITY IS RESILIENT WHEN COMMUNITY MEMBERS:*
• Are connected to each other and work together
• Adapt to changes in the physical, social, or economic environment
• Are self-reliant if external resources are limited or cut off
• Learn from experience to improve the community over time
*From Maine Resilience Building Network